About Us
Picture this.
You are planning your child's party. You are trying to come up with a theme, but because your child is maturing, none of your ideas such as magician, clown, bouncy house, etc. are acceptable anymore.
This is the wall I hit some time ago.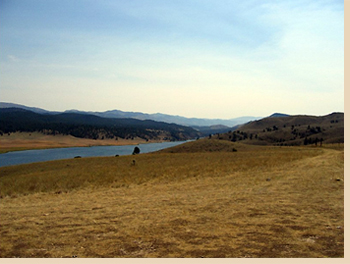 Being a rockhound with over 30 years of collecting experience, it would almost seem natural that my kids would enjoy it also. My oldest son has always been interested in rocks, fossils, and gemstones, a real rockhound in the making. So one year I decided to take my 2 sons to Montana, a place I spent much time in my 20's, to dig for sapphire, as something different to do for a birthday gift. Once there, what was to be one day spent mining for sapphire and few days doing other things, turn into 5 days of sapphire mining.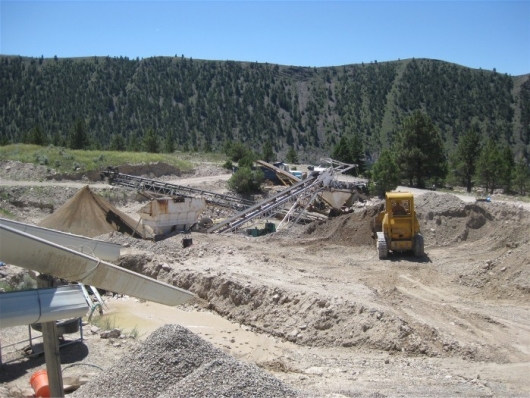 What a hit this was with not only my kids, but every child I saw and their parents too. Once they found their first sapphire, they were hooked and the treasure hunter instinct came out in them all. Everyone I saw, boys, girls, Moms and Dads, even Grandparents, were just loving it despite the hot temperatures and dirt involved. I thought wouldn't this be a great thing to do for parties or to be able to do at your leisure, but who was going to travel all the way to Montana to do this, get hot, dirty and the costly expense of it all?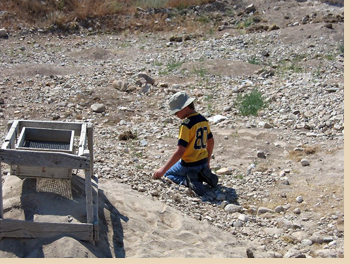 Then I thought for a while, and realized that there was a way I could bring this fun of treasure hunting for Montana sapphires and other gemstones to many people.
That was the birth of Capistrano Mining Company.
We are located in one of the oldest and most historic towns in California, San Juan Capistrano. The history of this area just added to the old mining feel I wanted for the business.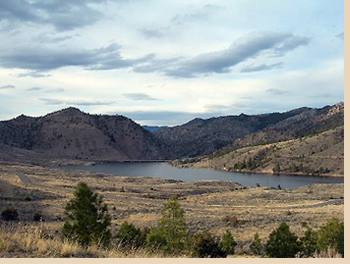 So in order to make this work, I set out to build relationships with not only sapphire mine owners from different regions of Montana, but other mine owners from around the country. This would allow me to offer to my customers mine gravel from some of the different sapphire types found in Montana as well as other valuable gemstone ore from around the United States. We get all of the ore and gravel concentrate directly from the mines. Concentrate just means that all the giant rock has been removed. With the sapphire gravel, it has also been washed for a cleaner search.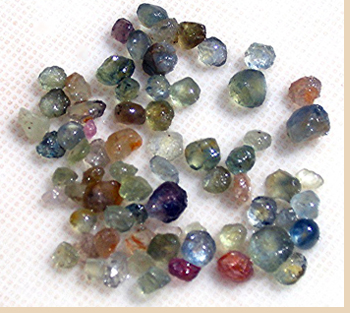 What started out as doing parties for kids and social groups, quickly turned into something different. Now in addition to party packages, thru my website, I supply mine run gravel packages, mineral specimens, faceted gemstones and much more, to collectors and treasure hunters around the world. I took my life long hobby and turned it into a full time business.
Over 90% of the Montana Sapphire and Benitoite I sell, is self collected and or self prepaired, so I have no doubts about what I am selling to my customers.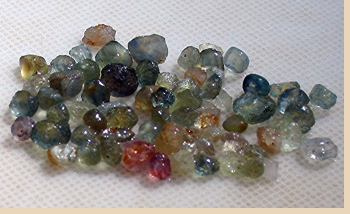 So when the treasure hunting bug hits you, or you would like to add to your collection, we have many home search packages to choose from, and many amazing mineral specimens and gemstones to choose from.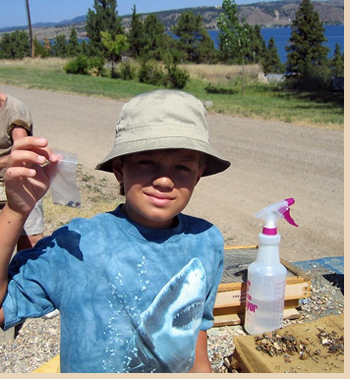 So that is how we got started selling mine ore and gravel.
And oh yes, we still home mine ourselves as often as we can!
There is nothing like the thrill of the hunt.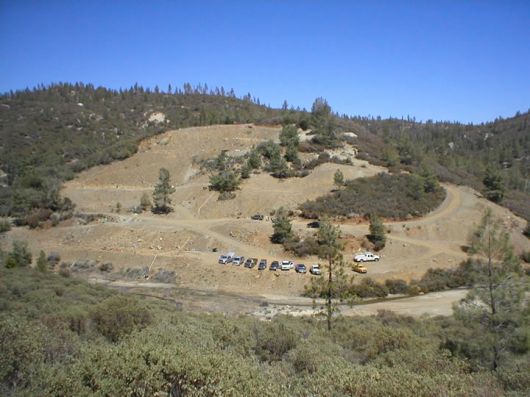 We also supply Benitoite ore gravel for our customers directly from the one and only Benitoite Gem Mine in San Benito County, California. Benitoite is, without a doubt, the world's rarest and most beautiful gemstone.
How we became so involved with Benitoite is whole different story, for another time.
I am a close personal friend and a business associate of the current benitoite mine owner. I spend at least one week every month at his place working with him, and when I get the chance, prospect a bit myself.